Residential
We are laminate specialists – it's all we do! With our completely custom approach, we can accommodate virtually any size, shape, or design. Plastic laminate makes for great looking, durable, and stain-resistant kitchen countertops and bathroom vanities. And it's affordable. Custom applications are not a problem. With hundreds of colors and surfaces available, your design possibilities are endless! In addition to a simple square edge, we offer both crescent and bevel profiles. Also, wood edges are available.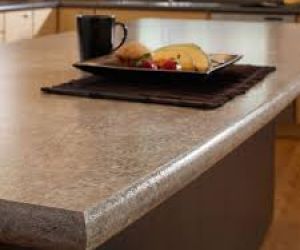 Customer Testimonials

Our house is over 100 years old and is out of square. Chris was able to make the counter fit with no gaps that I can see. His attention to detail is impressive and I would recommend him to anyone.


The whole process went very well. Chris came over to measure for our new countertop and was ready to install it 2 days later. I would have been without a kitchen for only a few days but we had to wait for our plumber to install the sink.


I just want to say that Chris did a very professional job – I love my kitchen again!


Great to work with. Counter top fit like a glove. Highly recommended.


I had all my kitchen counters replaced. Chris went out of his way to locate a discontinued roll of laminate for me – really went the extra mile. I'm really pleased with the quality of his workmanship and I would definitely use him again.